Choose hosting line and start today
Basic
$2,99/ monthly
---
Ideal starting point for one website.
1GB Space amount
10 emails
Unlimited Bandwidth
Enhanced Security
1 MySQL Database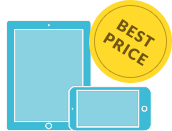 Standard
$5/ monthly
---
Ideal starting point for most websites.
5GB Space amount
20 Emails
Unlimited Bandwidth
Enhanced Security
2 MySQL Databases


Business
$8,99/ monthly
---
Ideal starting point for business websites.
30GB Space amount
Unlimited Emails
Unlimited Bandwidth
Enhanced Security
15 MySQL Databases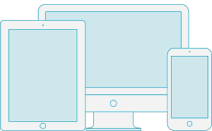 Professional
$12/ monthly
---
Ideal starting point for online business (Shop, Tours, High Demand sites).
Unlimited Space amount
Unlimited Emails
v Bandwidth
Enhanced Security
Unlimited MySQL Databases

WEB DESIGN
We know why most websites fail to achieve business objectives. Eyecay is here to create unique, high-end web designs, and multimedia that will help your business grow. Your website is what keeps your customers informed about your business.
WEB DEVELOPMENT
Eyecay utilizes web development technologies that are both proven and practical. With the options available in the market today, we can help you determine what is best for your needs.
E-COMMERCE
Our e-commerce projects are designed to drive traffic, increase leads, and convert browsers into buyers. As your business evolves, so should your digital presence with the help of ongoing marketing strategies to help track and respond to dynamic trends in your industry.
---
PRINT DESING
Your print marketing materials are the only remnants of your company that are left behind after a meeting. Make sure that they pass the test.
LOGO DESIGN
We strive to make your companies identity design exactly what you are looking for. A company's corporate identity design is not only its personality, but the companies reason of being, spirit and soul. The image reflected by the "company's personality" will make the company identifiable and different from the rest.
BUSINESS ANALYSIS
We provide competitive analysis; consider digital and industry trends, and conduct focused audience research to inform a plan for business growth.
---
SOCIAL MEDIA MARKETING
Online demographics are broadening and your audience is spending more and more time online. Social Media Marketing finds them where they are and speaks to them in their language.
SEARCH ENGINE OPTIMIZATION
Is the science of adjusting a website's code, content and structure to make it visible on a search engine result page for particular keywords or combinations of keywords.The end-goal in any marketing venture is to generate a return on your investment, and SEO is capable of generating very attractive returns by bringing people to your website through search engines!
CONTENT MANAGEMENT SYSTEM
Our system is a much better solution for online businesses who foresee their sites or their business model changing frequently or significantly over time – this is a better model for new/newer business ventures where clients have decent starting budgets; it allows for the most sociability moving forward.
Why it's worth to choose Eyecay Hosting?

Secure
We care about your security and that`s why we've also incorporated the SiteLock security suite .

Stability
Our services are stable and all of them have backup.

Technical support
Our support team is 24 hours available to assist you.

Verified Domains
We can verify your domains to prove to your visitors that your site is legitimate and is not involved in any phishing scams.