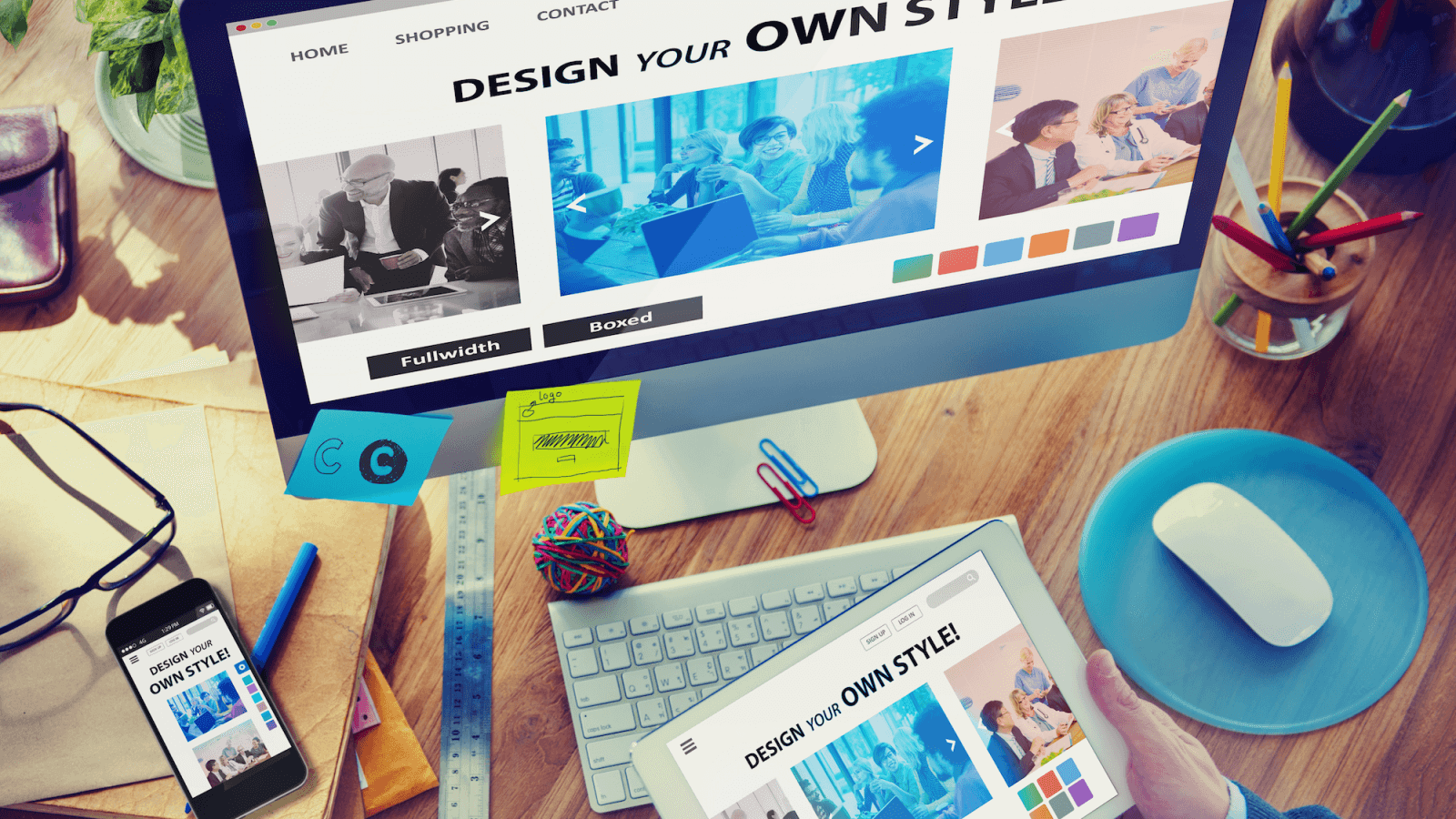 Eyecay is here to create unique, high-end web designs, and multimedia that will help your business grow. Your website is what keeps your customers informed about your business. Adequate web design will effectively show your clients what your business is about. Eyecay is here to improve Cayman Islands online market, and help your business grow. Our team of experts will guide you on creating a visually stunning and practical website.
Today everybody has a website. That doesn't mean that every website is a good website. Our goal when designing a website is to visually attract your clients. Every single thing is important, from size of the font to the pictures that you choose to be on the website. Good combination of all the factors will create a stunning website which your clients will love. And they wont be only browsing, they will become your customers.
Eyecay utilizes web development technologies that are both proven and practical. With the options available in the market today, we can help you determine what is best for your needs. Our mission at Eyecay is to make the web development process easier for you: we help our clients choose the right tools for hosting, ecommerce, content management and marketing. A Website development project requires detailed planning if it is to be successfully realized.The key to the process is the identification of the Web site's purpose and target audience. This information informs directly influences decisions on style, structure, and technology. All our website are responsive. A responsive website is a single website that adapts to the device of each unique visitor, whether desktop, smartphone, or tablet. A responsive website dynamically re-sizes its content and imagery for a variety of different screen sizes in order to ensure the website is effective and easy to use on any device.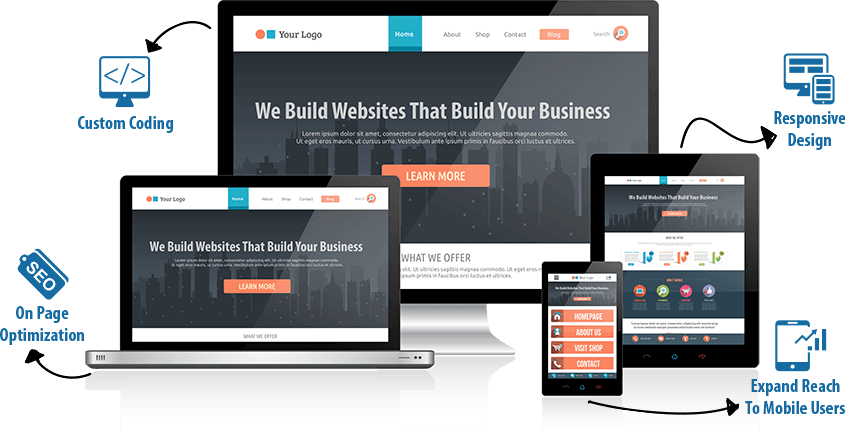 E-COMMERCE WEBSITE DESIGN AND DEVELOPMENT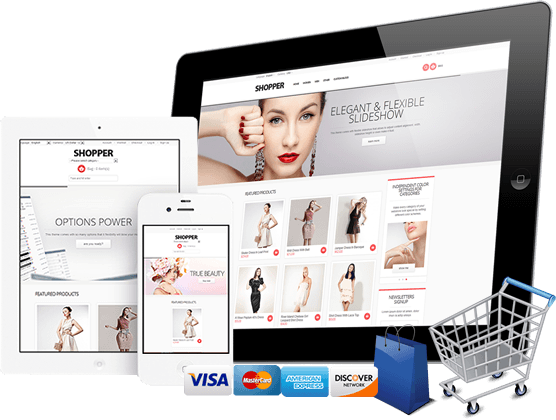 When we starting to design your e-commerce website design, understand that it stands as your store front. Whilst the aesthetic design of a website is important, the flow of an e-commerce design is critical to conversion. Ensure that your store policies and contact details are easily visible. Highlight your strengths such as a longer returns policy or free express shipping to entice customers to purchase. Eyecay will also be able to advise on design elements that will help increase conversion rates and enhance user experience. When talking to our developers have an idea of the functionality you require now and in the future. It is recommended that you choose a Content Management System (CMS) platform, whereby you can edit your website content and manage your products yourself without the help of a web design company. Ensure that your website design will be responsive for mobile devices, so that it will be effective regardless of whether visitors are viewing from a smartphone, tablet or desktop computer. Ensure that the checkout process, in particular, is easily usable on mobile devices.
CMS or a 'Content Management System' quite literally allows you to control and manage the content within your web site - without technical training. Using this uncomplicated system you can very easily add, delete images and edit text in your web site on the fly. You can also have an unlimited number of pages and a full site-search engine. What's more... with Eyecay - Web Design' you can have a highly professional CMS web site at a very reasonable price indeed! Your CMS should never stand in the way of communicating your brand and delivering content that converts. Yet we've been told to accept the limitations and frustrations imposed by most other platforms. With Eyecay, you create exactly what you want, without limits. That's Creative Freedom—and, we think you'll love it.